YOU CAN'T BE BROKE WITH THESE 3 SKILLS
In this post, I will show you the 3 skills that can make you money on demand online and even offline. 
Please note that these are not theories but skills that I have myself and I use to make money online and offline with proofs. 
This year alone (i.e as at Feb 11/2019), I have read emails from over 3,000 people who asked me for a way to make money online. You may even be one of them.
These people are either those that subscribed to my mailing list, downloaded my ebooks and needed more from me or those who watched any of my videos on my Youtube Channel and felt they needed to connect with me to learn more.
You see, when it comes to making money online, it is not that hard and I am saying this with all sincerity.
It is this that has led me to put together the 3 skills I believe everyone should learn now in order to make money online and even offline.
The skills are;
1. Mini Importation
2. Social Media Marketing
3. Graphics/Ebook Design
Mini Importation
In recent times, I will boldly say that mini importation and eCommerce generally has created more millionaires in recent times than any other online opportunity. Not even Forex, MLM or Crypto . And this is based on a lot of factors. 
I know a lot of people who failed in everything else but are making it easily with mini importation because it is close to what we are all use to…buying and selling.
Because e-commerce keeps getting bigger on a daily basis and the rate at which people now shop online all over the world is increasing, this presents a great opportunity to entrepreneurs.
If you know how to bring in cheap products from China or anywhere outside Nigeria and sell for high profit, you can do this on a side hustle level.
Age does not matter, sex does not matter too. You current work schedule wont also be an excuse too. I have trained students, bankers, lawyers and so on who are doing this profitably.
Imagine bringing in an item for N1500 and you sell it for 5k, 8k or even 10k?
You can bring in anything you want.
I have 2 beauty products I bought for less than N600 or so from China for the 2 and I sell for N12,500. By the time I take out my expenses, I still have up to like 8k profit per sale. And this is running on autopilot and I did not even brand the products.
See the images below for details of how much I bought the and how much I sell them here;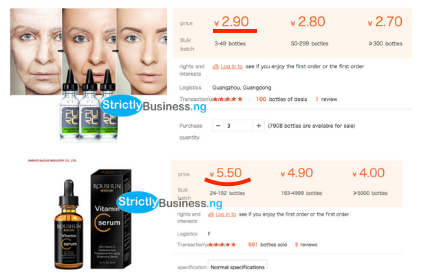 Social Media Marketing
Imagine you have the skill set and the ability to market your brain, your product or service online profitably? How much money will you be making per day?
Some of you have tried this on your own but failed. Some of you have learnt from the wrong guys. Some of you have tried this and got your ad account banned…lol.
No matter what the case is, I do social media marketing profitably.
You should be able to testify to that because I probably got you down here too from my advert on social media which sold you easily and you are here.
No matter what you want to promote online, there is someone who is ready to buy and pay immediately. What is missing is – you don't know how to reach them.
The combination of Social Media Marketing with Mini Importation/eCommerce is a killer for brokeness anytime, any day!
So, this is a skill you want to learn by all means. Even if you are not interested in mini importation. You can use the knowledge to market and sell anything online.
Graphics/Ebook Design
Many of you have also asked me how I design my ebooks like the one below;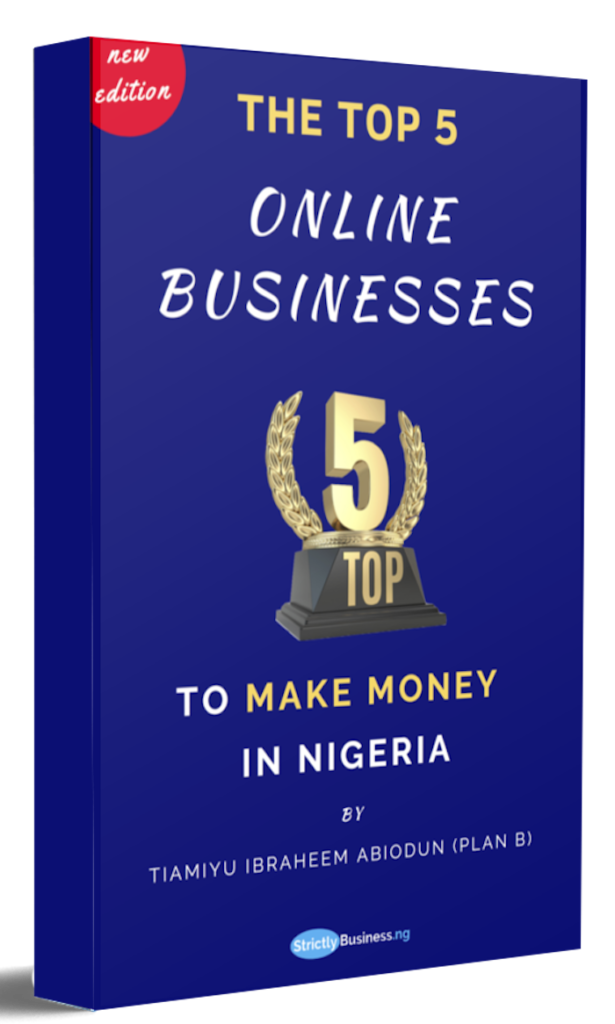 Some of you have very good knowledge of something you can package inform of an ebook to sell.
Some of you have great ideas that will sell inform of an ebook but you don't know how to get one done. You don't even have money to higher someone to do it for you.
Imagine you have an ebook that sells for 2k online and you know how to do an advert online too.
Imagine getting just 20 people to buy it in one day! You will make 40k in one day!
Let us assume you have done an advert of 5k to get these 20 sales, you have a profit of 35k. This is the salary of a graduate you are making in one day.
You can repeat this daily to make money daily. If you think this is impossible, think again.
I get about 100 people to download my ebook for free daily with an advert of 2k per day.
If I put a price tag of 2k on this ebook, I am sure 20 out of these 100 people will buy it. That means I will be using 2k to make 40k per day. So, this is not a theory, it is what happens in reality.
I simply decided to give the ebooks for free because I make money from another way still using the ebooks without selling them. If you know, you know…lol.
So guys, I have highlighted the ways the 3 skills above can make you money…And I have taken it further again.
I have put the skills together inform of a course called: 3-IN-1 MASTERCLASS where I personally teach you Mini Importation, Social Media marketing and graphics/Ebook Design all in one course!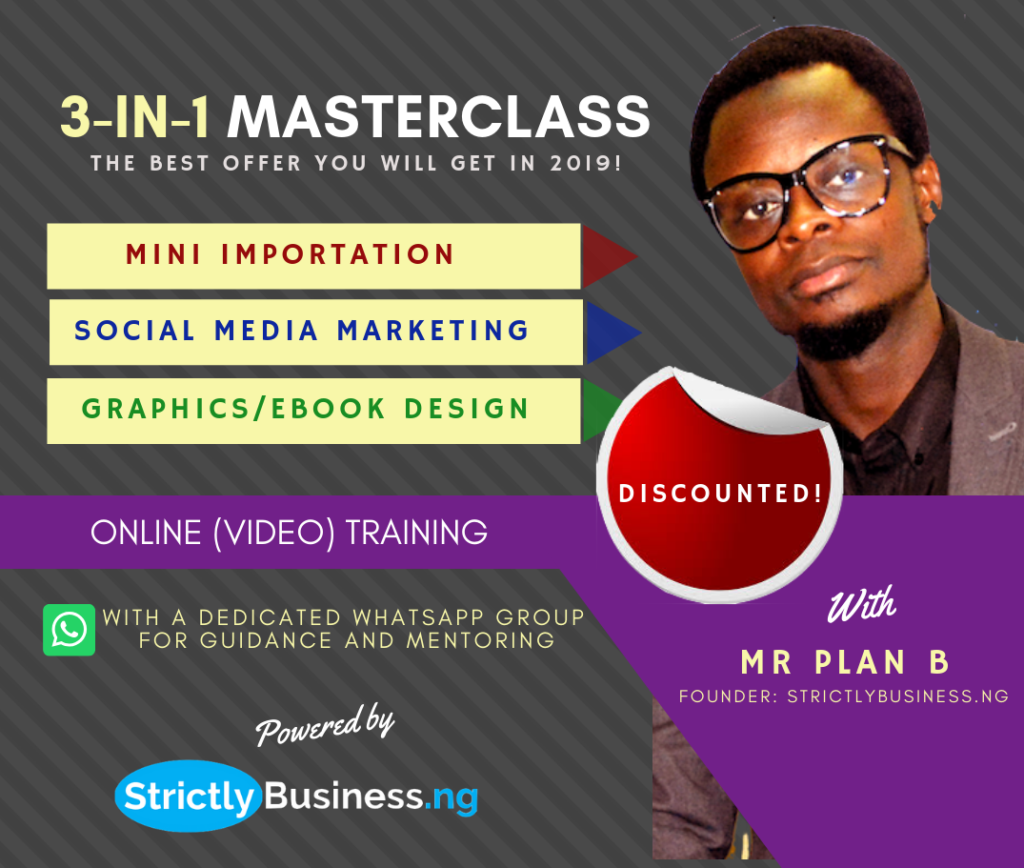 The course has over 10 videos all together that teach you all the 3 skills and how to succeed with them.
The good thing about the course is that it is coming at a discounted price for a limited time only.
That is not all, you also have an access to be mentored by me for 60 good days via my dedicated whatsapp group for the course.
Over 170 happy people have been trained so far this year already and you too can join them today.
Stop paying lip service to success. Click here now to read more about the course and get it immediately.
Feel free to ask me all your questions in the comment box below if you have any about the course.
Cheers!
Plan B