How To Develop A Profitable Sales/Marketing Funnel For Your Online Business
Many business owners do have a very good offer but the only reason why their online business has remained unprofitable is because they do not have a good marketing and sales funnel in place.
No matter what you sell online, you need to create a flow for turning traffic, prospects and so on into paying customers.
This should be the ultimate goal of every business whether online or offline.
Many people have great traffic but converting this traffic into a paying customer is a big challenge.
Many people even do have prospects making enquiries about their offer but those prospects will never return to buy.
Many people drive traffic, even paid traffic, to their offer with no one buying.
So, what could be the issue?
The issue is your inability to determine the unique flow of turning your own prospects into customers.
If you are in such condition, then this my new video tutorial on how to develop a profitable marketing/sales funnel is for you.
In the video, I explain the various techniques to develop a sales funnel.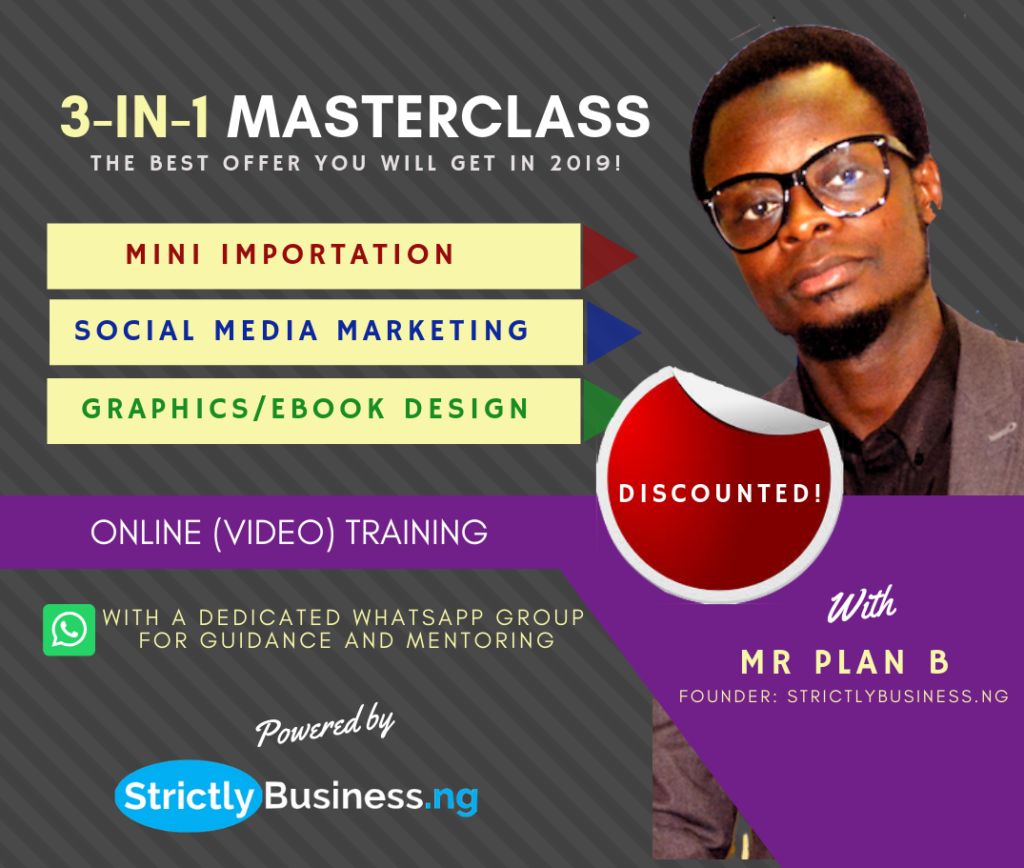 Many people even think when we mention sales or marketing funnel, a website must be involved. The answer is NO.
You do not need to know how to develop a website before you can create a sales funnel.
And of course, you do not need a website to have a profitable sales and marketing funnel in place
With your whatsapp, with you Facebook group/Fan page and so on, you can have a profitable sales funnel in place that churns out profit for you on demand.
Do not take my word for it, just watch the video to see how I use my own online businesses and others as case studies.
Watch the video below and do not forget to drop your questions for me using the comment box below the video.
Make sure you subscribe to my youtube channel after watching the video so that you can be seeing my videos whenever I upload a new one.